Immediate overview of the availability of apartments on panoramanitra.sk
Nitra is growing and new interesting buildings are being built on its territory, which will soon serve the citizens as a cozy home. Panorama Nitra is one of them and there are already apartments and parking spaces from block A for sale. On their website you have an immediate overview of which apartment you can still buy.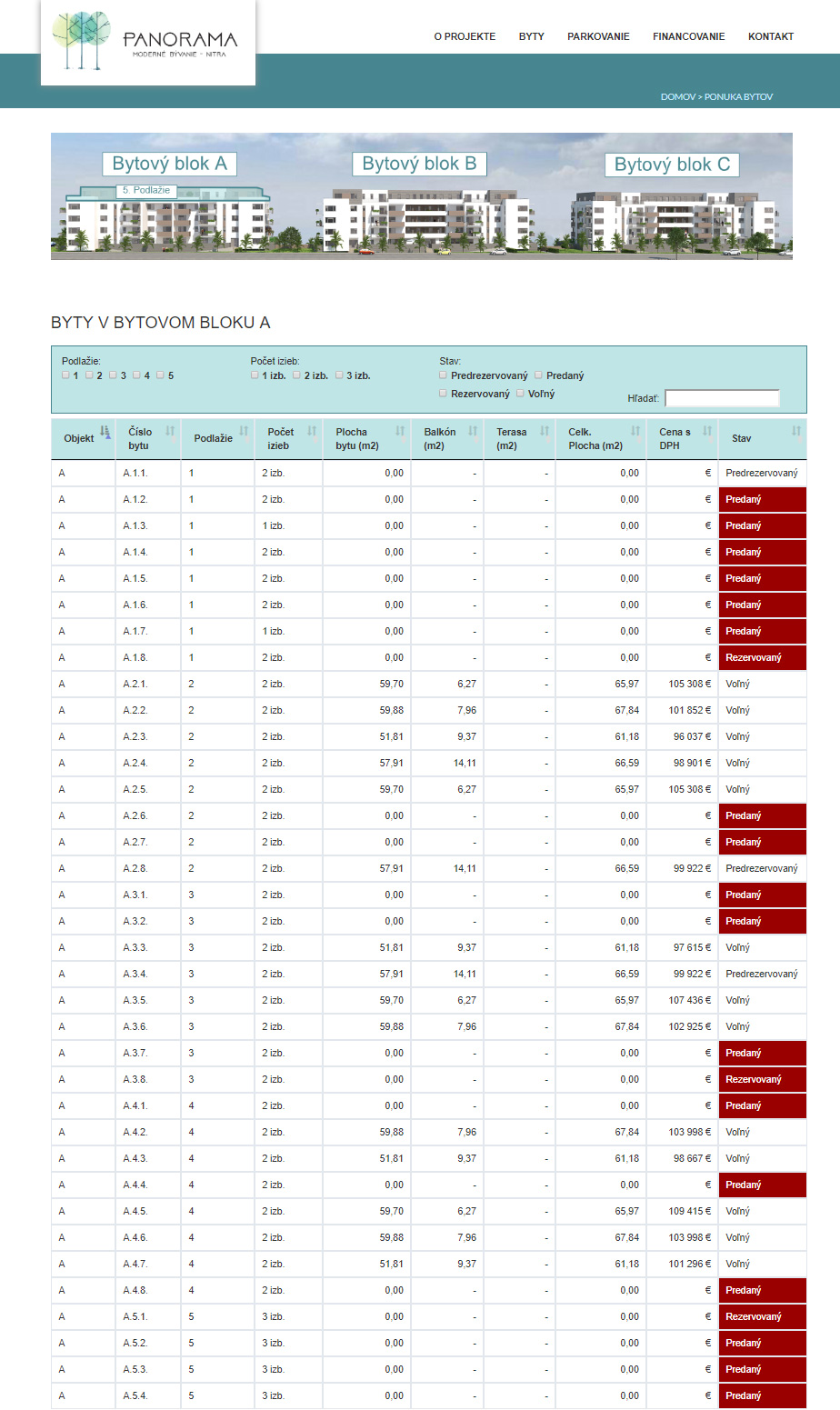 If you are interested in buying an apartment, the choice is very simple. If you don't have time for the inspection for any reason, you're in luck. Thanks to the visualization, you can choose the exact floor and even the exact apartment, just click on the image of the building, which is linked to the table below it.
You can see exactly which data from the table belongs to which apartment and whether it is vacant, reserved or sold. After clicking on the row with the apartment, you will see the exact description of the apartment and the option to download this data to your computer in PDF format.
The same system works for parking lots.
If you are lucky and the place you have chosen is still vacant, you can reserve it by clicking on its row and filling in the classic form.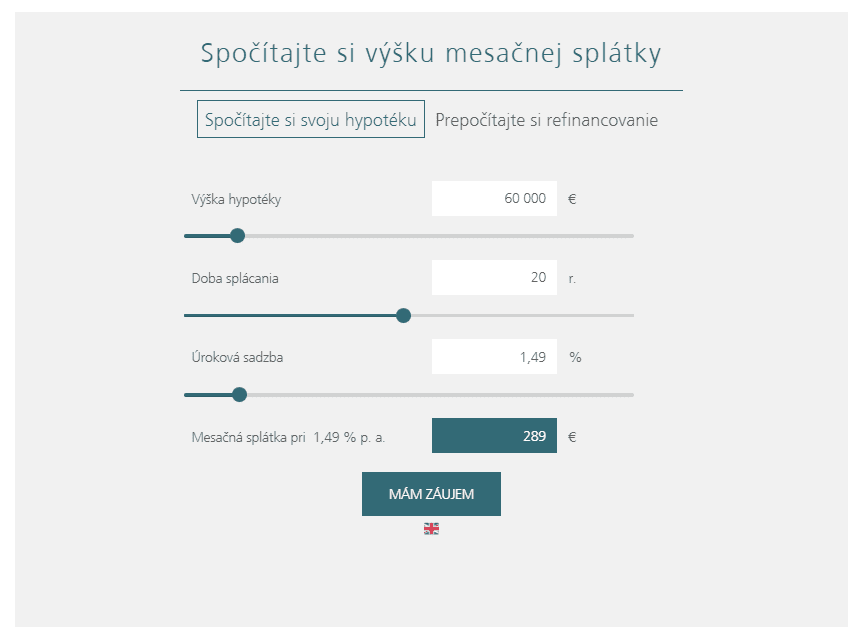 Investing in the form of buying an apartment is certainly not a cheap affair. Here comes the monthly payment calculator, where you can easily calculate your options for a mortgage or refinancing.
Responsive website for desktops, tablets and mobile phones