LiveChat & Ticket system – web application
Built on a secure Open Source system.
Help Desk based on PHP and MySQL
Fast, flexible and pragmatic
Runs on any web server.
Just install PHP and MySQL
Highly customizable
Full access to the PHP code
When it comes to privacy. Your website. Your customers. Your data.
All customer data remains on your server
No third party access
Works without cookies
Masked IP addresses
GDPR friendly
Don't like reading manuals? Neither do we.
An intuitive user interface that speaks your language
Preconfigured installation
We will prepare a complete setup for you
Web protection integration. Including notifications.
No modules specified
Simply add the code snippet to the footer
Individual chat buttons
For each of your websites
Support for more than 30 languages.
No hard-coded texts
Permanent changes
All texts can be edited
Language packs included
One click to download and install
Start chatting with clients today.
Active (automated) chat invitations
Offer a helping hand to your users and increase your conversion rate
All software texts can be changed
Email transcripts
Visitors will receive an email with a transcript of the chat
Integrated feedback
Better support. Less writing. Higher efficiency. Answer the most frequently asked questions using keyboard shortcuts.
Practical abbreviations
Answer recurring questions in a second
Quick search
If you forgot the shortcut, enter the word
Simple ticketing system. Increase conversions when your support isn't currently running.
Database knowledge and FAQ
Avoid multiple operators responding to the same case
Categories and channels
Prioritization
Ticket API function
Send and receive attachments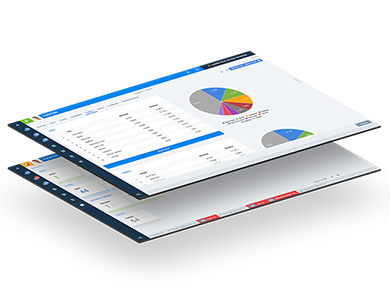 Reports, summary? Annual, monthly and daily reports on chats, tickets and website visitors.
Flawless integration
No additional installation is required
Individually configurable
Focus on what is important to you
Exportable HTML messages
Save as HTML or PDF file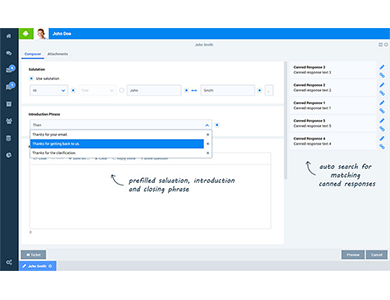 Recurring questions. Respond without writing.
An overview of the current traffic.