Custom e-shop creation, websites and PPC marketing
Building e-shops
Building a fully automated online store that will do everything for you? Thanks to the complete update of the cores of the OpenSource CMS systems Prestashop, Magento, Joomla and OsCommerce, it is possible.
We have more than 15 years of experience
100% responsiveness and SEO On-Page
Development and repair of e-commerce modules
Unique marketing modules
Whether you are starting an online business or you are an experienced e-shopper, you need a professional partner who will ensure that everything works as it should. He will design a website that will appeal to your customers and recommend a functionality that meets your requirements and available options.
Process automation saves a lot of your work and time. We offer our clients modules created or customized by us, which we sell to programmers and e-shoppers all over the world. This proves not only our skills, but also our experience in creating and supporting marketing of online stores.
We offer what is proven to our customers and we always try to find new improvements aimed at increasing conversions and transactions in the online store. We follow trends so that our clients keep up with the ever-changing online market.

Websites
Do you have a clear idea of your website or are you looking for a project approach and professional turnkey solutions? We will help you to turn your vision into reality and we are not afraid of any challenges.
Corporate or simple business card pages (modern OnePage websites)
Many additional functions (e-shop, forum, animations)
100% responsive design for mobile devices and quality SEO
Web portals
A classic website is not enough for you? Will we create a web portal offering services, advertising, social community or everything of the above? We have experience in creating price comparators, real estate, advertising, accommodation as well as discount portals and social networks.
Blogs
Do you enjoy writing? Share your experiences and information. Get quality traffic and readers. Make yourself visible, support your brand or the sale of your services and products through articulation.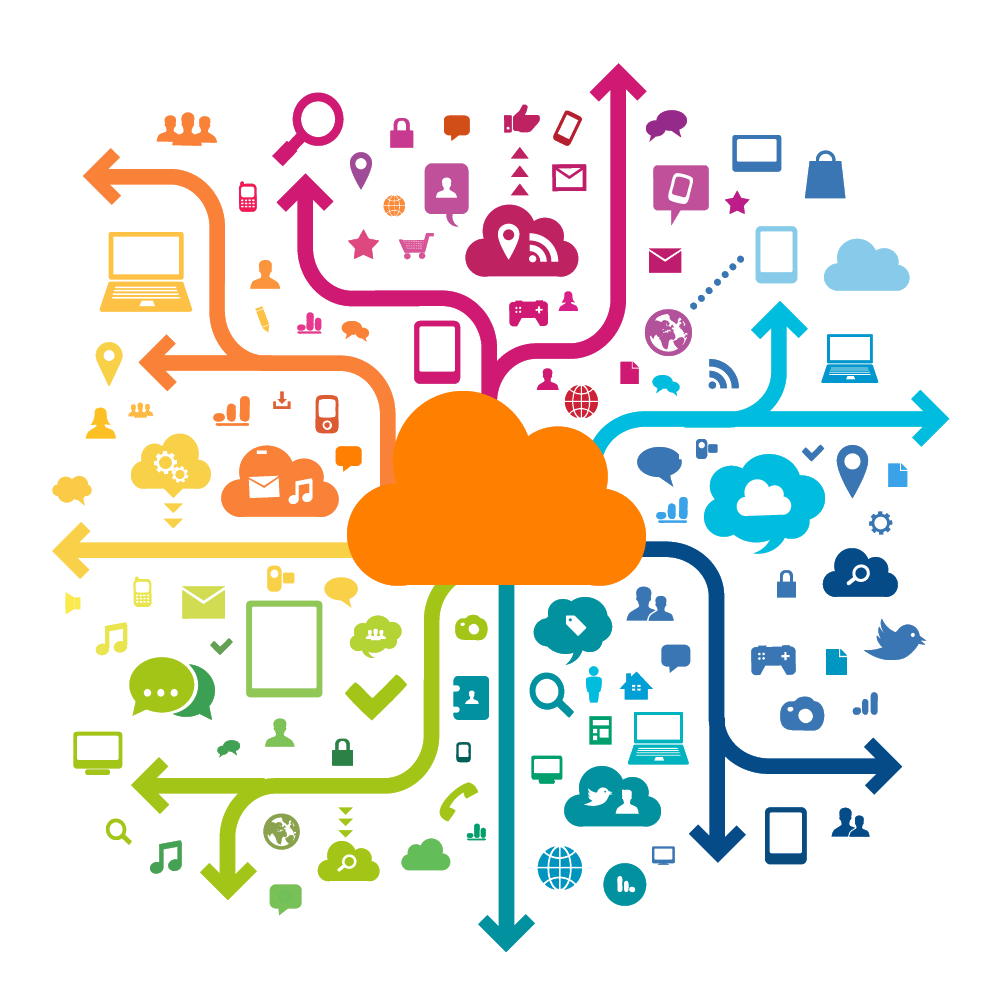 Mobile applications
We are experts in the development of mobile applications. We have already created dozens of successful and working apps running on various platforms such as: Android, iOS, Windows mobile, BlackBerry…
Native mobile applications
Hybrid mobile applications
Web applications for mobile devices
Desktop applications
Desktop application development is constantly improving. Do you simply need to manage your employees, logistics or keep track of when it's time to service your equipment? Or do you have a revolutionary idea in your head, like Mark Zuckerberg or Steve Jobs? We will help you turn your dream into reality!
Ordering systems
Facility management
Logistics or employee management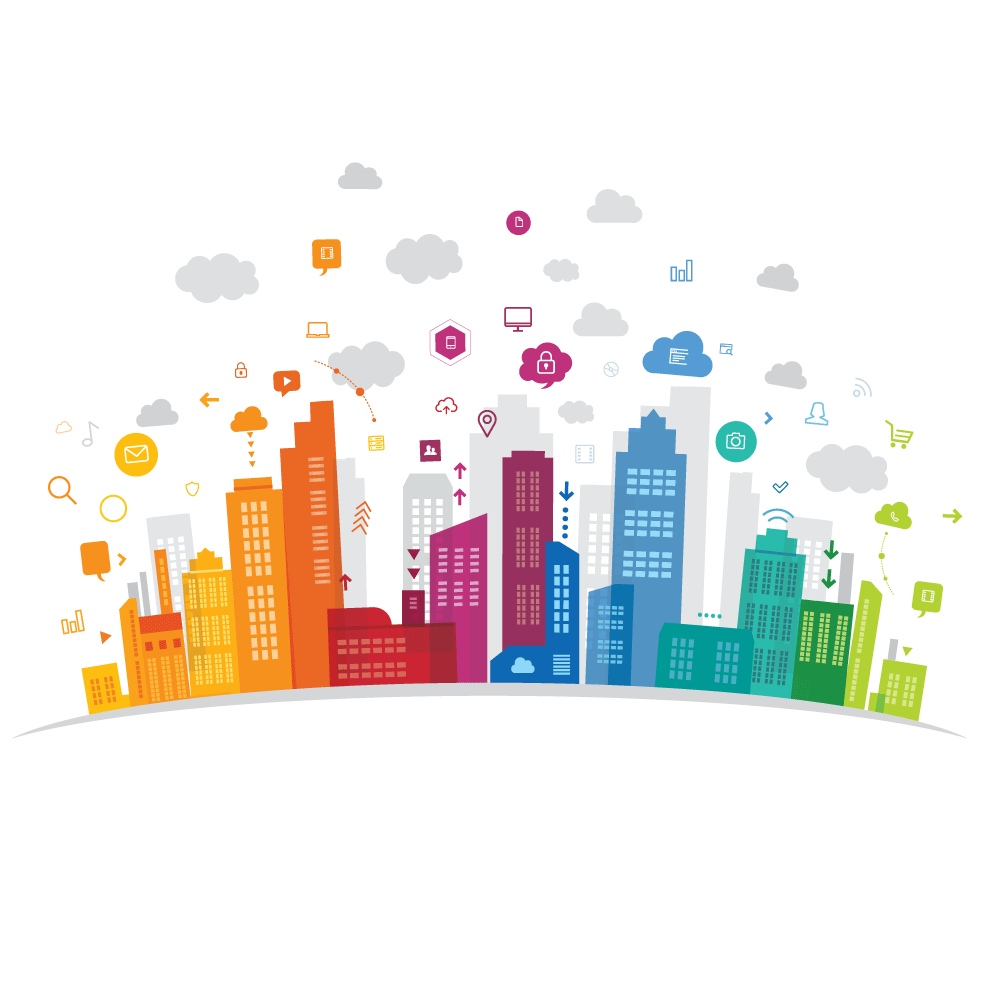 Creation of logos and corporate identity
If you are one of those people who like to arrange everything in one place, you are at the right address. We will not only create a logo, which will differentiate your company from the competition, but we will also design a corporate identity from the name to the address of the web domain.
Web graphics
Do you want your website to be unique? To catch the eye at first glance? Or do you have a clear idea of what it should look like and traditional web templates are not enough? Our graphic designers will take care of it!
Print graphics
We will produce creatives for posters, binders, folders and packaging, business cards, catalogs and product cards. And that's not all! With us, you will also get a price offer for printing along with the draft, and you will simply come to us for ready-made advertising materials for your clients.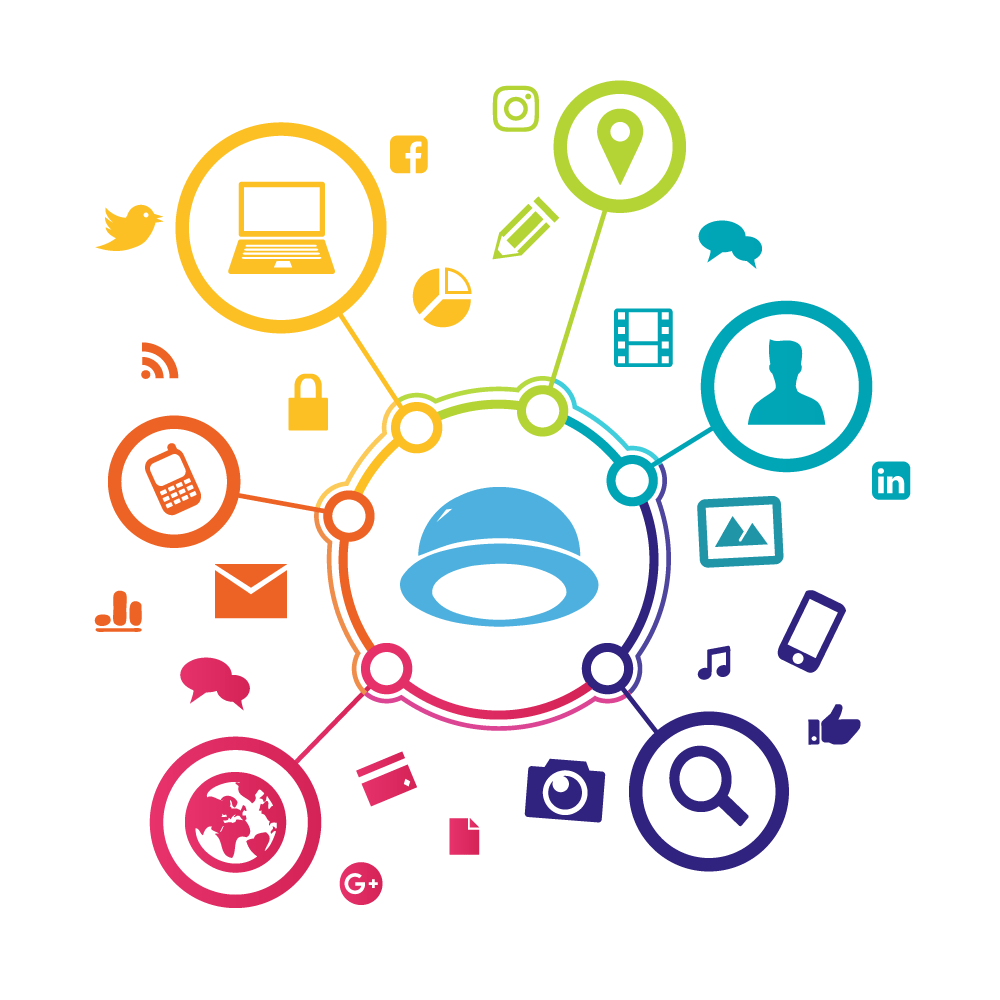 PPC & Social media marketing
Can't succeed in SEO? A part of our company is also a very powerful PPC center. We are experts in creating, managing and optimizing PPC marketing for online stores from all around the world! Do you know why? We are the creators of the unique and revolutionary application BlueWinston.com for product advertising in Google AdWords.
Programming and creating a website, e-shop or application is just the beginning. We will help you with the promotion of your company or service to create a stable base of customers or potential business partners.
Brand building, content creation, marketing and communication with customers on social networks is another benefit of cooperation with the ASData group.
Unique product advertising in Google search
Management and optimization of branded PPC campaigns (Google, Etarget, Facebook)
Dynamic product remarketing (Google, Facebook)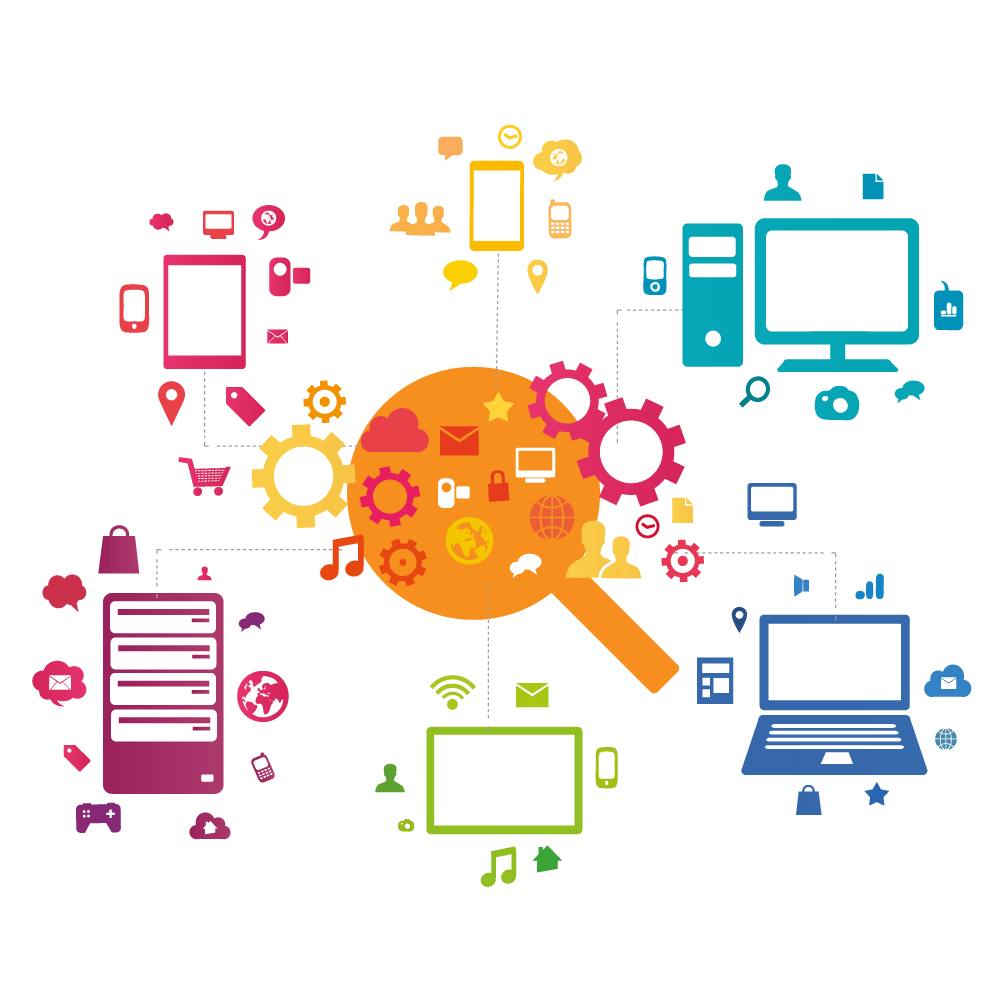 SEO optimization
A website, web portal or e-shop is like your business card that you can show to your clients or business partners. In order for the other people to find out about you, you need either a sufficient budget for paid advertising, which will guarantee your website a leading position in search engines or quality SEO optimization. The SEO process is complex and long-term, but the results are definitely worth it!
SEO (search engine optimization) is a very complicated process and requires a very detailed research of the market, competition and constant monitoring of trends in order to start working on the site optimization itself. Thanks to our experience, we can support the growth and continuous supply of organic traffic not only for B2C but also for B2B clients.
PPC marketing, SEO, copywriting and articles? Everything has to be in mutual symbiosis, and therefore it is advisable to have one team of professionals who will provide you with a quality service to achieve your goal.
Server and Web hosting
In order to provide our clients with truly comprehensive services, we offer as an additional service the sale and purchase of domains from all around the world, e-mail creation and operation of e-mail servers, server housing for complex solutions, or virtual housing for smaller projects and applications.
We have long-term cooperation with the best experts in the field of server and Webhosting services, who offer quality and reliable services to many companies and entrepreneurs in Slovakia.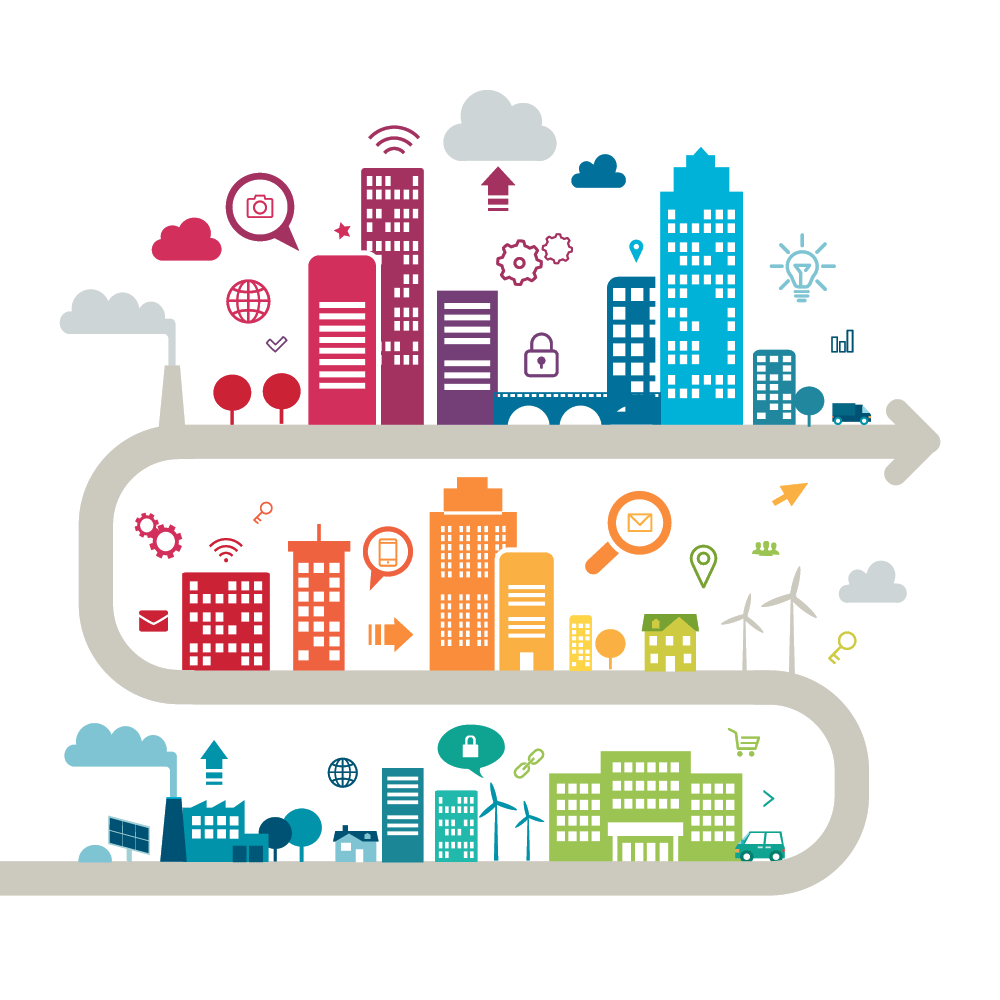 Automation of buildings
For family houses, hotels, boarding houses, boiler rooms, engine rooms and air conditioning. The result of the work of our engineers is a product with the abbreviation IRS. This system provides users with maximum control over their object in a clear and easy-to-use interface.
Qi information system
The first elastic information system for the management of organizations in the areas of production, trade and services. QI includes applications from the categories of ERP, CRM, DMS, E-aplikácie, SCM, APS and others. The main advantage is a wide range of uses and an unlimited number of end users. Thanks to many years of experience and development of modules for Qi systems we will supply you with the most advanced functions in Central and Eastern Europe.
Industrial technologies
We offer comprehensive services in the field of production line management and visualization of production processes, project creation and turnkey solutions. Solution design includes the supply and implementation of the best control systems, as well as the design and implementation of electrical equipment.
Need vs. Vision for the future
We approach each project individually. The basis is not only the satisfaction of current requirements, but we always expect the progress in the future, for which we will prepare your project so that it is not closed and it's suitable for further implementation and development.

Let your ideas flow
Everything YOU can imagine, WE can turn into a code. Thanks to our rich experience we work faster and more efficiently. That's why we make IT technologies more accessible – not only timewise, but also financially! See for yourself!
Easy ASData
From graphic logo design to production line automation. The biggest advantage we offer is the complexity of our services. We save your time and money. YOU can devote yourself to your business because with us you have everything you need all in one place!
We create custom e-shops and websites thanks to our skilled team
We are a team of 18 programmers, PPC specialists, graphic designers and industry experts. We are based in Nitra and we offer clients a wide range of services in the field of e-commerce and digital marketing. We also pay attention to the print, so in addition to the website, e-shop, marketing and PPC, we can also handle sticker designs, city lights and so on.
We have several thousand hours of project work behind us, we have created hundreds of custom modules and we do not intend to stop.
We try to get as close as possible to the client's ideas, we emphasize detail and we are consistent. Above all, we are young people who enjoy working with technology.
Thanks to this, we can provide up-to-date and functional solutions for both small businesses and large companies.
About us: Our team is young and we get along well. After work, our lives are not only about computers and technology. Some of us like hiking and biking, others relax in the comfort of home. In our free time we like to hang out together somewhere in the city or at a social event.
If you want to know exactly who will take care of your order, click on the "More about our team" button.
We have created an application that is used by clients from all around the world!
BlueWinston.com – advertise your products effectively
Application for creating, optimizing and retargeting product and world-unique product group campaigns for product advertising in Google search (Text ads). BlueWinston is suitable for almost any e-shop in the world. Unique Artificial Intelligence and a number of Google bid management scripts save your time that you can use for better optimization.

Shopping in EU – CSS Partner from Slovakia
Get more clicks while keeping your current costs, or reduce your advertising costs. Shopping in EU is one of Google's largest CSS partners in CEE (Central Eastern Europe) and is trusted by hundreds of online merchants and agencies. We offer you the opportunity to receive up to a 20% discount on CPC (Cost-per-click) in any Google Shopping Ads.
LiveChat & Ticket system – web application
Our company also offers a LiveChat & Ticket system web app that offers many benefits to improve your website. Gain professionalism, increase your conversions, and allow the system to respond for you when you're not around.
Installation on your server and domain
Flawless integration, full control, no compromises
Respects the privacy of the customer
All data remains on your server
Support 24/7
No more tedious work on your Google Ads account! You may have a big e-shop, small business or one-page website, our tool can save you a lot of time and stress. Leave all the automation process to Managino, Google Ads bidding tool. Better results, better optimation, better life!
Selected references from our portfolio
Our clients said about us
We are glad that we are cooperating with ASData. The main thing is that we appreciate their approach and how they try to understand our business. So far, they have helped us in the creation of a custom e-shop and in the launch of marketing activities, including PPC, SEO and in general, so that users feel good about our e-shop. We recommend cooperating with ASData.
In our work, it is important to present yourself appropriately. We work both for large international and Slovak companies, we help them to establish new offices, branches and furnish commercial space. We were looking for a local partner for cooperation and we have chosen ASData. They quickly understood our assignment and within two weeks they prepared the atstav.sk website for us according to our idea, for a great price.
I came to the Slovak market with the idea of educating companies in the field of health and safety. Whether for the presentation of our activities but also for trainings and courses, I needed a suitable online presentation. I have chosen ASData and I am very satisfied with the result. They created not only a website for me, but also a place where there are online trainings and courses. There is also a smaller e-shop for the sale of firefighting equipment. It proved to me that ASdata can make a very nice website for smaller companies as well. I am satisfied with them and I recommend them.
In ASData, we found a partner who created an e-shop and made it attractive to our target group. The e-shop is modern, full of colors and energy. And of course it's responsive. During the creation of the e-shop with ASData, the ideas came from them, as well as from us, which I evaluate positively. The result is also a noticeably higher conversion than in our previous eshop.