Simple search and carousel on Babymarket.sk
The shop for pregnant ladies, mothers and their children BabyMarket offers a wide range of strollers, stroller accessories, toys and clothing. The store is located in Bratislava, but with our help they can also be proud of their e-shop with various gadgets.
We also provided them with a web service, ie a "bridge" between the e-shop and the rrp system.
The e-shop is again responsive and intuitive, with categories in the top bar. On the main page there are carousels, each representing its own category. There is optional content in each carousel. Thus, the site administrator chooses how the carousel will be called and what it will contain.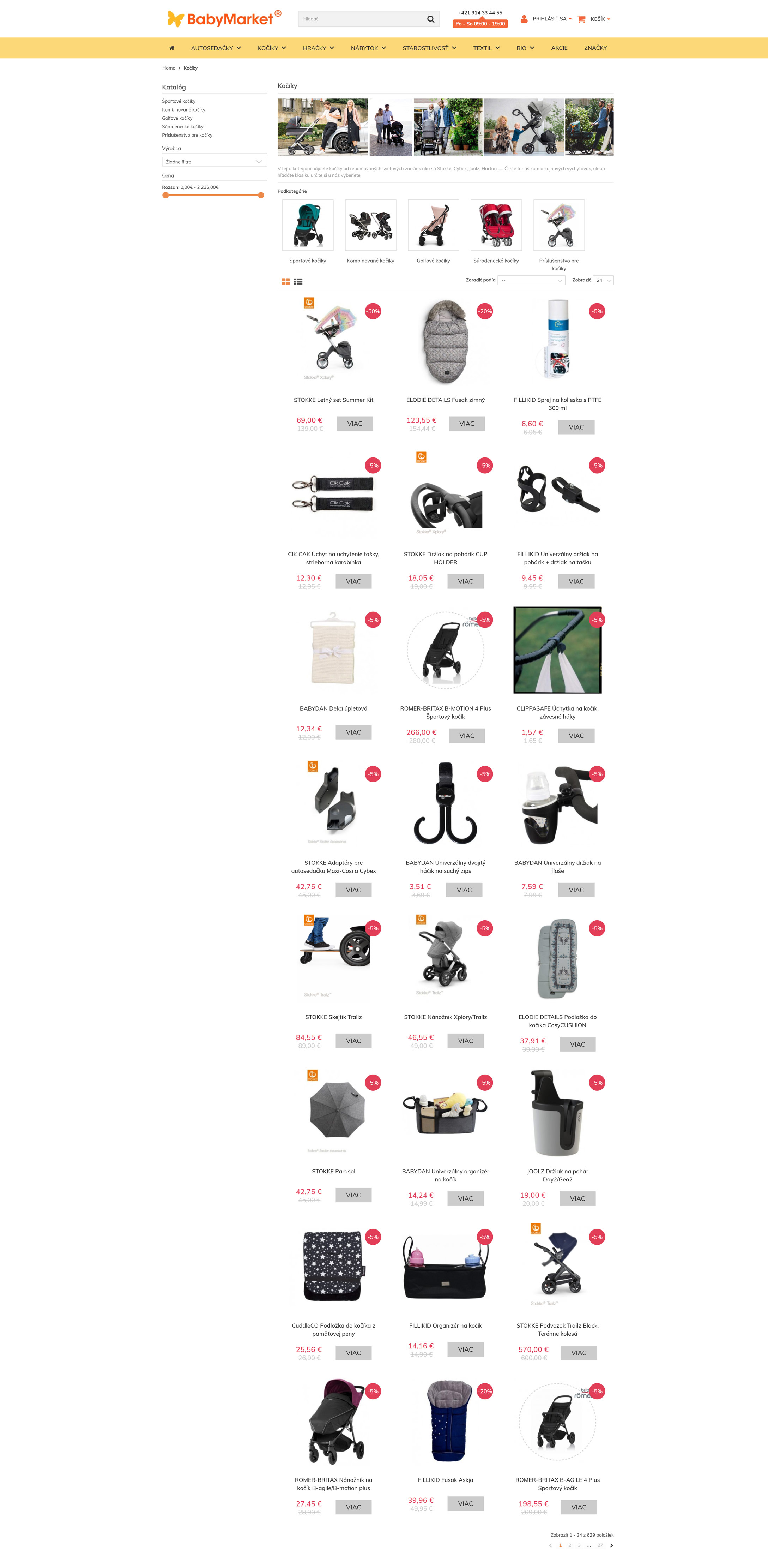 Before you click to sort the products in the category according to any parameter, the predefined goods will be sorted according to the popularity. It is one of the interesting things we did for the e-shop.

Color matching is applied to the products. Just choose a model from the menu and you can choose a color combination on the page of a specific stroller.
At the bottom, we have the carousel again. This time it offers us possible accessories for the stroller (holders, bags, …) and similar products. Again, these are selected by the e-shop administrator.
Automatic redirect
If the e-shop undergoes modernization / rebranding, it may happen that broken links remain. One solution is automatic redirecting. The system finds the product ID from the old line and associates it with the ID number on the current page.
Fully responsive design for desktops, tablets and mobile phones